Yuna joined FOLKS almost two and a half years ago. A native of Busan, South Korea, she has worked on the studio's flagship projects Spiderman: No Way Home and Guillermo del Toro's Cabinet of Curiosities, to name but a few. We are proud to spotlight this team-oriented compositor.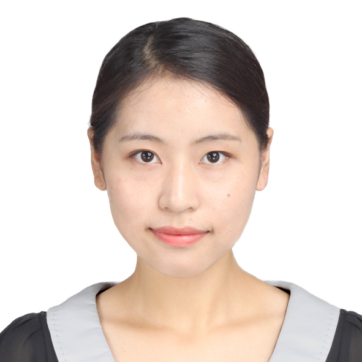 What do you like most about Toronto?
Toronto is such a vibrant city. Here, I can interact with people from all over the world who have come to passionately chase their dreams and goals. I think this contributes to Toronto's unique vibe, which is something that inspires me a great deal. 
Do you have a passion or hobby, other than film and VFX, that you practice regularly? What is it?

 

I have recently started reading books again! In a world full of fast-paced and colourful videos (a wonderful visual world I am proud to contribute to!), looking at simple black and white paper gives me an interesting sense of stability. Giving my eyes a break is refreshing and gives me greater focus when I go back to working on the screen.
 

Your favorite movie or series (with or without VFX)?
I have so many favourites, but the one that comes to mind right now is The Greatest Showman. This movie is appealing to both my eyes—and ears (I love musicals!). It has a fairy tale-like feel which completely draws me in. It's also such a warm and fuzzy movie, which is good to watch when Christmas is just around the corner!

If you were to live in a city other than Montreal, what city would it be and why?

I would live in Los Angeles since it's hot and sunny all year, which is clearly the type of weather that is more fun and exciting. Toronto is also very nice in the summer, but its snowy winters are too harsh for me.
Which of the FOLKS projects you have

participated

in are you most proud of?
Every single project I have worked on at FOLKS has a special meaning to me. But, if I have to pick the one that was the most memorable, it would be Spider-man : No Way Home. I saw everyone on the team work extremely hard (literally night and day!) to create the best quality images for this movie. I was lucky to learn from other team members and put many of my own skills and knowledge into practice. I am so proud to be part of Spider-man crew at FOLKS!
Can you tell us about one of your favorite shots? Why is it so special to you, and how did you contribute to it?
One of my favorite shots is from Guillermo del Toro's Cabinet of Curiosities. The dynamics in the shot make it stand out. The scene of hundreds of rats pouring from the ceiling is quite bizarre to see, and more than that, it's very fun to work on as an artist. I was lucky to contribute as a compositor to such an awesome shot. The shot was quite complex with its many layers of deep passes. In the end, our team was making eye contact with almost every single rat in the shot to assure the quality we aim for! It was a challenging shot. It required a lot of time and effort, but I am proud that I am a part of the team that pulled off such an impressive VFX shot.
If you had to name a colleague who inspires you, who would it be?
Last summer, I was working on the Guillermo del Toro's project, which was led by Compositing Supervisor Michelle George. Overall, it was an enjoyable project with cool CG elements (thanks to the 3D team). We did some deep compositing, and the many layers made it easy for the script to get complicated. Michelle was so knowledgeable at solving all the compositing issues I faced. She was always willing to dig deep into the problems I was having, even when she was submerged with shots. She also has great practical compositing tips that can only come with extensive experience.
I would have to say collaboration, mainly because our work is always done as a team. Collaboration brings together all of our values, which enables the team to reach its full potential.
More
11.08.2023

Get to Know | Tatiana

08.01.2023

Get to Know | Shreyas

07.05.2023

Get to Know | Diana