Shreyas is one of our Department Production Managers at FOLKS Mumbai. With over ten years' experience in the film industry and production management, he is a precious addition to our team.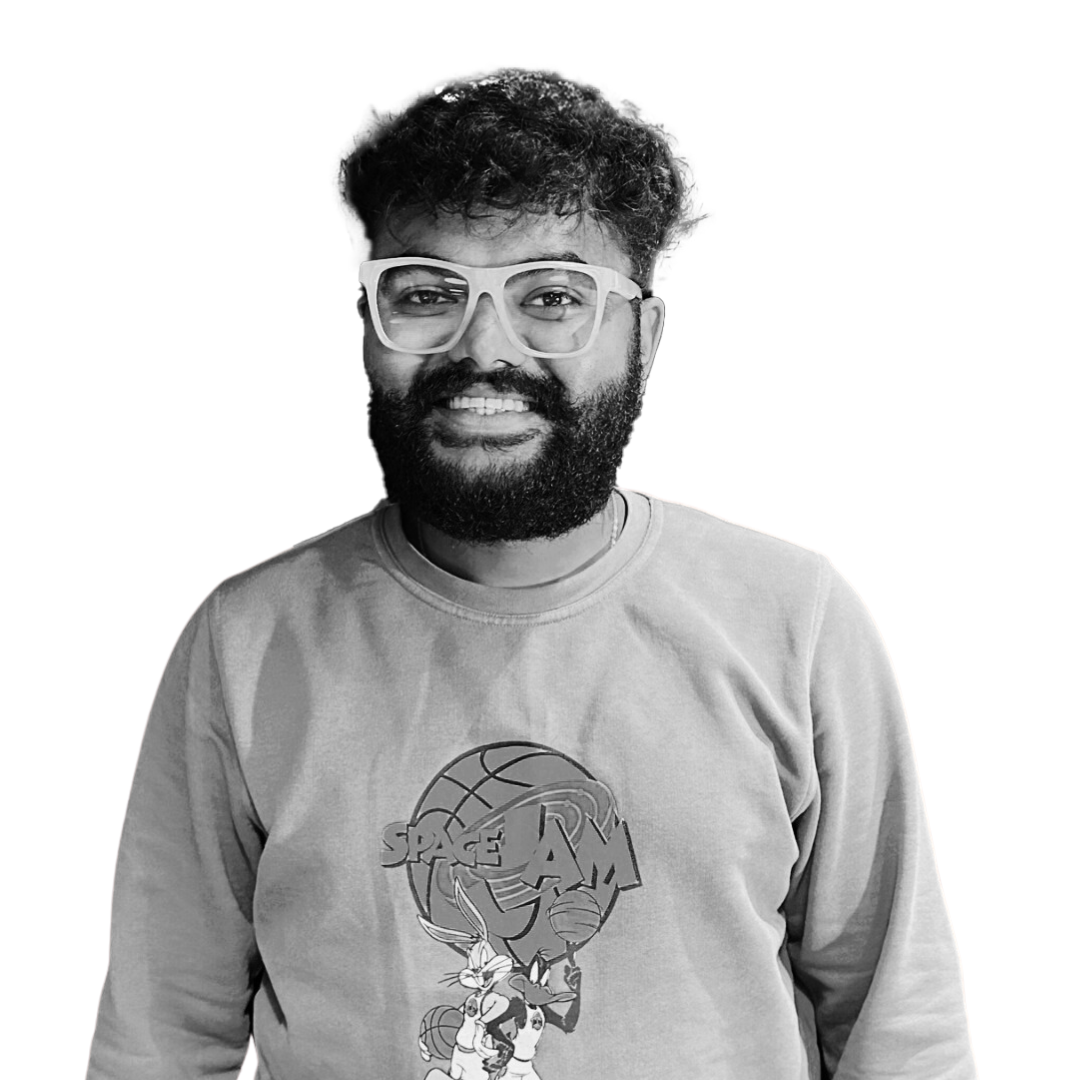 WHAT DO YOU LIKE MOST ABOUT MUMBAI?
I think Mumbai is particularly charismatic because it's associated with the glitz and glamour of the film industry. No wonder it is known as the " City of Dreams "! But what I love most about living in Mumbai is that it is a welcoming and tolerant place, where you get to meet people from all backgrounds and cultures.
IF YOU COULD TRANSFER TO ANOTHER PITCH BLACK LOCATION, WHERE WOULD YOU GO?
As FOLKS was founded in Montreal, I'd love to see the Montreal studio one day. Plus, a lot of my friends live there, so it would be nice to surprise them with a visit!
THE FIVE MAIN VALUES OF FOLKS ARE CREATIVITY, COLLABORATION, EXCELLENCE, SIMPLICITY AND KINDNESS. WHICH ONE DO YOU MOST IDENTIFY WITH?
I'm a firm believer in the power of collaboration. The art of visual effects relies on teamwork, and I feel that it's really through collective efforts that we can create such amazing visual narratives. FOLKS' success is proof of our ability to work as a team.
IF YOU HAD TO NAME A COLLEAGUE WHO INSPIRES YOU, WHO WOULD IT BE?
Pankaj Maurya, one of our VFX producers here at FOLKS Mumbai. Over the past six months, I've really enjoyed getting to know him and I feel like we've developed a strong relationship working together, even late at night sometimes, to coordinate the planning and execution of the show.
YOUR FAVOURITE FILM? (WITH OR WITHOUT VISUAL EFFECTS)?
The Shawshank Redemption. It's a film that shows that hope can thrive even in the darkest of circumstances. Throughout the film, we witness the resilience of the human spirit. I find it truly inspiring.
YOUR FAVORITE FOLKS PROJECT?
More
11.08.2023

Get to Know | Tatiana

07.05.2023

Get to Know | Diana

06.21.2023

Get to Know | Esteban