Folks VFX opens fourth studio in Saguenay, Quebec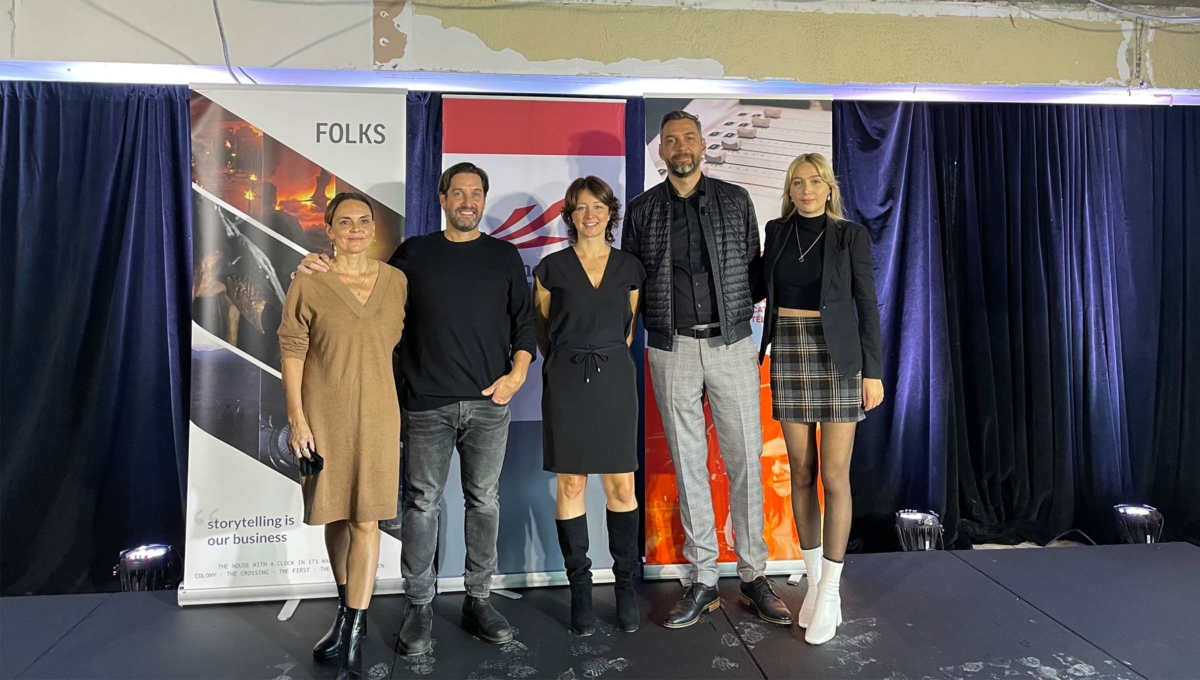 SAGUENAY, Quebec - Nov. 1, 2021 - PRLog -- Folks VFX, a studio specializing in creating visual effects for feature film and episodic productions, today announced the opening of its fourth visual effects studio in Saguenay. The new studio is in addition to Folks VFX's existing footprint in Montréal, Toronto, and Bogotá, Columbia. Overall, the Saguenay location becomes the tenth studio location in the FuseFX portfolio, which includes Rising Sun Pictures in Australia.
The Saguenay location will operate as an extension of the Montréal facility, allowing the company to continue to take advantage of the strong growth in demand for visual effects in Québec. Sébastien Bergeron, co-founder and president of Folks VFX, aims to create 60 to 70 skilled jobs with this expansion, which will bring the total employees in the FuseFX family of brands to nearly 1,000 skilled artists and professionals worldwide.
"I was born and raised in Alma, Canada, and studied media art and technology at Cégep de Jonquière, so it's a dream to see Folks VFX open a studio in Saguenay," explained Bergeron. "This new location allows us to offer workers in our industry the opportunity to evolve in the universe of visual effects at our office while enjoying the great outdoors, the legendary beauty of the region, and its lifestyle."
The company's recruitment strategy aims to attract visual effects artists to the region and create new quality jobs in the visual effects sector, which does not currently exist in the region.
"The arrival of Folks VFX is a source of pride for the city and the region because it demonstrates once again that we have the potential and the assets necessary to succeed in a globally competitive sector. The signal is clear: Saguenay is a city of choice for all technology companies wishing to offer their employees an exceptional quality of life," said outgoing mayor Josée Néron, who is also the president of Promotion Saguenay.
Patrick Bérubé, general manager of Promotion Saguenay added, "The diversification of our economic activity is a constant goal. Therefore, it is a great pleasure to welcome a new industry, the rapidly growing sector of visual effects, to the region."
###
About Folks VFX:
Folks VFX was founded in 2012 by Sébastien Bergeron, Philippe Thibault, and Matt Belbin and is a full-service visual effects studio based in Montréal with additional locations in Toronto and Bogotá and employs approximately 300 full-time people. Folks VFX is part of the FuseFX group of studios, including FuseFX and Rising Sun Pictures, comprising ten locations worldwide. With a strong track record of delivering photo-real CG and Compositing for film and episodic content, Folks is recognized for consistently and professionally delivering the highest quality in VFX. Folks has provided work on such notable projects as The Umbrella Academy, See, The Mysterious Benedict Society, Shadowhunters, Arrival, The House with a Clock in Its Walls, Zombieland: Double Tap, Beauty and the Beast, Motherland, Fargo, Mrs. America, Goon: Last of the Enforcers, Legion, and 12 Monkeys.
About FuseFX:
FuseFX was founded in 2006 in Los Angeles by David Altenau and co-founders Tim Jacobsen and Jason Fotter. Establishing itself as an award-winning studio, FuseFX provides full-service visual effects for episodic television, feature films, commercials, virtual productions, and VR. The Company has ten studio locations, including its flagship studio in Los Angeles and offices in New York, Atlanta, and Vancouver. In addition, the Company's studios in Montréal, Toronto, Bogotá, and Saguenay are serviced by Folks VFX, which joined the FuseFX group in 2020. Rising Sun Pictures, which joined in 2021, services the Adelaide, Australia studio. FuseFX is a portfolio company of EagleTree Capital.
About Promotion Saguenay:
Promotion Saguenay is the economic development society in Saguenay. This self-governing corporation with 55 employees is supported by a board of directors composed of men and women in business from various branches of economic activity. Promotion Saguenay began in September 2002, during the fusion of various companies in economic development from the former municipalities, which are now part of the extensive City of Saguenay.
More
07.29.2023

The Boogeyman | ScreenRant

07.26.2023

The Boogeyman | Art of VFX

07.24.2023

Bleeding Cool | The Boogeyman VFX Artists On Bringing Stephen King's Creature To Life