FOLKS RECREATES JFK'S FATEFUL DALLAS VISIT IN 'UMBRELLA ACADEMY'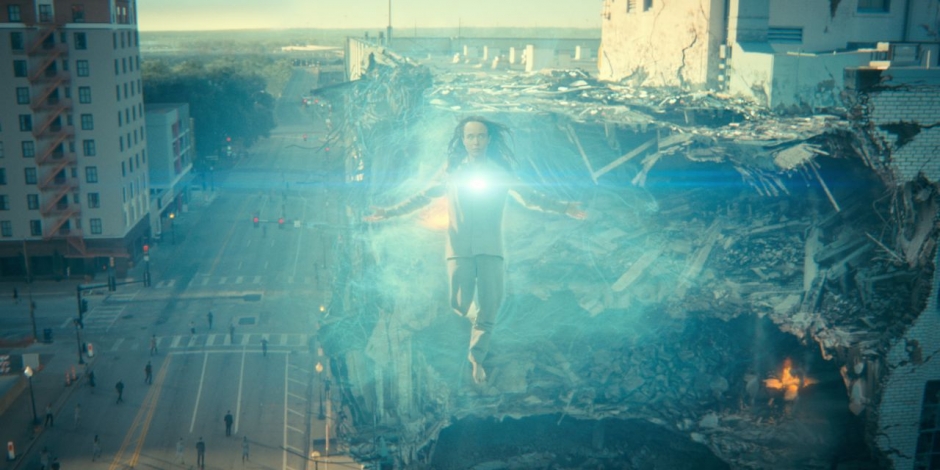 VFX SUPERVISOR LAURENT SPILLEMAECKER AND HIS MONTREAL TEAM TURNED TORONTO INTO EARLY 1960S DEALEY PLAZA AND SURROUNDINGS WITH AN EXACTING, DETAILED SET OF CG ENVIRONMENTS, PEOPLE AND DIGITAL ASSETS.
In the recently premiered 10-episode Season 2 of the hit Netflix series, The Umbrella Academy, the dysfunctional, estranged superhero family returns, dropped into early 1960s Dallas, Texas to once again save the world when they themselves have caused its destruction. The sci-fi action series is based on Eisner award-winning comics and graphic novels of the same name created and written by Gerard Way (My Chemical Romance), illustrated by Gabriel Bá and published by Dark Horse Comics.
As events of Season 2 unfold, in the process of preventing the apocalypse that wipes out the entire planet, the seven Hargreeves children inadvertently cause World War III. To avert yet another doomsday, Number Five (Aidan Gallagher) goes back in time to prevent the Soviets from launching a nuclear strike against America. Complicating matters is that during his Season 1-ending time jump to save his siblings, he accidentally scattered them across Dallas, each at a different time between 1960-1963. As the season unfolds, they slowly realize that saving the world and their family, then safely returning to the present timeline, revolves around President Kennedy's fateful upcoming visit to Dallas.
To help produce what ended up as almost 2,000 visual effects shots, overall VFX supervisor Everett Burrell turned to Folks VFX, a high-end visual effects studio that works on a full spectrum of VFX services for films, TV series, commercials, and virtual productions. Folks has been a member of the FuseFX family of brands since 2020.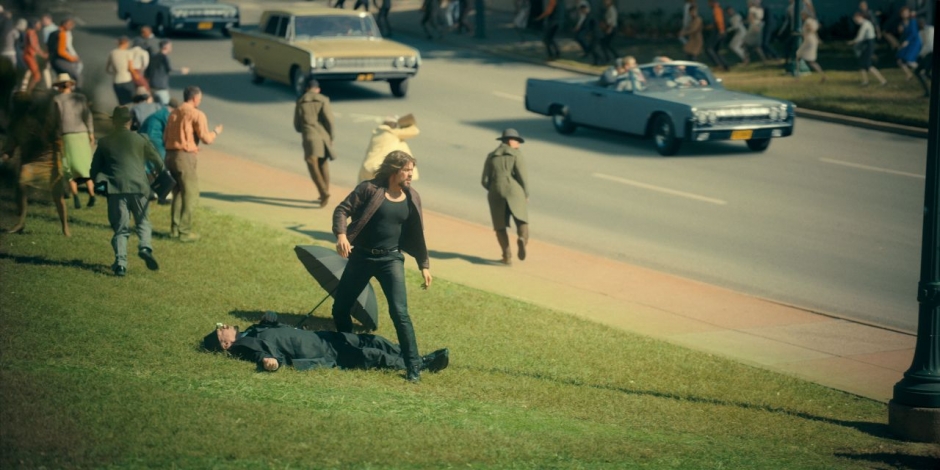 Under the guidance of VFX supervisor Laurent Spillemaecker, the Folks Montreal team crafted around 400 shots for Season 2; in addition to creating time portal effects seen throughout the season, particularly Five's special ability, Spillemaecker's crew recreated events surrounding JFK's fateful Dallas visit, while including The Umbrella Academy's superpower interactions. Part of the challenge included turning Ontario, Canada into 1960s Dallas with digital matte paintings and CG environments. "At least a third of these shots were related to the Dealey Plaza JFK event, where almost every single building had to be either recreated or digitally enhanced, and every shot included CGI trees, crowds, and vehicles," the VFX supervisor notes.
"Folks had some really nice assets and key moments to work on for this second season, after our very successful contribution on Season 1," he continues. "I dealt with overall VFX supervisor Everett Burrell. Everett's vision is incredibly clear and straightforward, he knows exactly where to go, and carries the special tone of the show. From CG environments and characters to magical superpowers, our scope of work was very wide."
Folks worked on many of the time portal effects that bring all main characters, separately, from our current time to the 60s. "Every individual time portal was rendered with particle simulations based on what we already saw in Season 1," Spillemaecker says, "Five's character is also very often using his own teleportation power, what we internally describe as a 'Blink,' that is all done in Nuke."
More
01.19.2023

The Fuse Group is now the Pitch Black Company

08.24.2022

FOLKS, Part of The Fuse Group, Opens New Mumbai Studio

03.24.2022

The Fuse Group Announces New CEO Sébastien Bergeron